Rider Profile Section
Runabout Division
Name: Marc Petz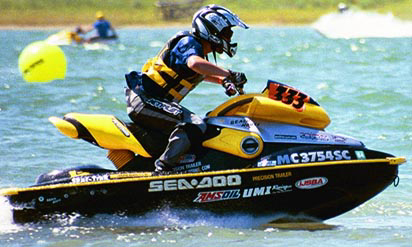 Age: 23
Where are you from: Wyoming, Michigan
IJSBA Member(years): 3
Racing Number for the 2004 Season: 333
How many years have you been Racing Watercraft: 3
What Watercraft do you own (past/present): Seadoo XPL, Kawi 550
What Classes do you Race: Pro-Am 1200 Stock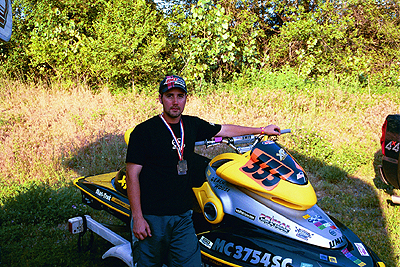 National/World Championship finishes (past/present): 7th Overall at the World Final for Novice 1200 stock
Regional finishes (past/present): 2nd Overall Novice 1200 Stock
What has been your biggest thrill in Watercraft Racing: Making it to the world finals for the first time last year and making it to the Can-AM cup main (Thanks to justin!)
What has been your biggest disappointment in Racing: I haven't really experienced any disappointments yet.
What are your Racing Goals: To be competitive in 2004, win, and have fun.
What past sports have you participated in: Football, baseball, inline hockey, softball, and track.
What do you like to do with your free time (Hobbies): Listen and write music, anything with computers, video games, and race and ride PWC of course.
Sponsors/People you would like to thank: Thanks to: Andy Tinsley, Justin and Ken Haverkate, Amy, Mom and Dad, Jim, Mark Aylor, Hydroturf , Wiseco , Fly Racing , Skat-Trak, UMI Racing, Utopia Optics , Peacock ltd.
Wife or Girlfriend's Name: Amy (Fiance)
Pets: Lars and Fuzz
Team Name for 2004Season: Team Tinzmo
Email address (optional): M.petz@comcast.net