Home
Message Board
Racing News
Site and Hotel Info
Pics - Video
Rider Profiles
Youth Rider Profiles
Freestyle
Tour Schedule
General Tour Info
Events - Classes
Event Registration
Race Results
Retro Days
Team Competition
World Finals
Contact Info
Contingency
Sponsors

Rider Profile Section
Runabout Division
| | |
| --- | --- |
| | |
| Action Collision | |
| | |
| | |
| | |
NAME: Vince Danagher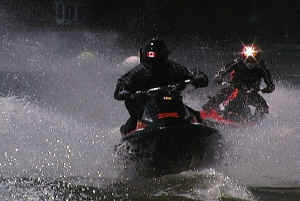 AGE: 38

IJSBA MEMBER (YEARS): 2

RACING# FOR 2004 SEASON: C2

HOW MANY YEARS HAVE YOU BEEN RACING?: 2

WHAT WATERCRAFT DO YOU OWN?: Seadoo XP 800

NATIONAL/WORLD CHAMPIONSHIP FINISHES: None


REGIONAL FINISHES: 2003 season...Region 6 ...5th

BIGGEST THRILL IN WATERCRAFT RACING: Making the mains in Havasu, 2003

BIGGEST DISAPPOINTMENT?: Getting hit in Havasu in the first motto of the mains in 2003 not being able to finish.

WHAT ARE YOUR RACING GOALS IN 2004: Win the 2004 regional championship....stay on my boat this year in Havasu!!!

WHAT PAST SPORTS HAVE YOU PARTISIPATED IN?: Hockey, Lacrosse, Kickboxing.

WHAT DO YOU LIKE TO DO IN YOUR SPARE TIME: Let all the American racers watch us drink our Canadian beer in the pits!!!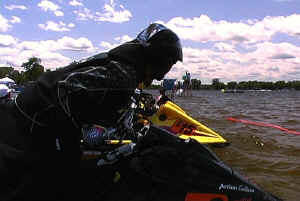 SPONSORS:
Thrust Watercraft www.thrustwatercraft.com
Castrol www.castrol.com
Action Collision

WIFE/GIRLFRIENDS NAME: Amanda

TEAM NAME FOR THE 2004 RACE SEASON: Black Boat Racing