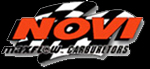 Budweiser Teams up with Novi to Co-Sponsor the 2005 Harbor Beach Maritime Festival Can-Am Cup.
Budweiser has teamed up with Novi to Co-Sponsor the 2005 Harbor Beach Maritime Festival Can-Am Cup. Novi, the industry leader in Personal Watercraft Racing Fuel Systems, has recognized the importance of the prestigious Can-Am Cup as the 2nd largest Personal Watercraft Racing Event in the country and has graciously decided to support such a great Event for the 2005 Season.
As added support for the 2005 Can-Am Cup, Novi will be offering some very special Awards to each winner of the 2005 Can-Am Cup Classes. Novi will be awarding a Novi Carburetor System to the winner in the 2005 Ski Open Class, 800 R/A Open Class, and the 1200 R/A Open Class. Not only will each 2005 Can-Am Cup winner take home a prestigious Can-Am Cup trophy, in addition, they will also be taking home some additional hardware as they walk away with a Novi Carburetor System as well.
The 2005 Harbor Beach Maritime Festival Budweiser / Novi Can-Am Cup scheduled for July 15th – 17th will host some of the finest Watercraft Riders from Canada and the U.S.A. will compete in the popular Budweiser / Novi Can-Am Cup providing Spectators some of the finest Personal Watercraft Racing in the Nation. The Maritime Festival in Harbor Beach, Michigan has become the 2nd largest spectator Event of Personal Watercraft Racing in the country, second only to the World Championships in Lake Havasu City, Arizona. Over 5,000 spectators will be on hand to watch the Hot Racing Action that weekend making the pier standing room only. www.watercross.com/lite/05_harbor_beach.html
Budweiser in association with Smith Distributors of Bad Axe, Michigan recently announced they would again Co-Sponsor of the 4th Annual Budweiser / Novi Can-Am Cup. This will be the fourth consecutive year Budweiser has contributed to the Can-Am Cup and Maritime Festival. Their gracious support over the past 3 years has contributed to the success of this highly popular Event. Hammertime Promotions is very excited to once again partner with such an outstanding Event such as the Maritime Festival and to have Budweiser once again support the sport of Jet-Ski Racing. You can check out Budweiser's website at www.budweiser.com .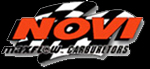 Novi Performance was founded by individuals with over 25 years of highly successful high performance racing experience. They work, talk, breathe and live racing and high performance. They care about performance the same way you do: intelligently and passionately. You can get more information on Novi Carburetor Systems at www.novi.com .
Skat-Trak Performance Products USA has developed a well-earned reputation as the leading manufacturer of performance Impellers, Pumps, and Sand Paddle Tires. More personal watercraft World and National Championships have been won with Skat-Trak than with any other brand or manufacturer in the world. To add to this rich winning history, Skat-Trak is constantly developing and testing the newest watercraft available with not only for impellers, but pumps and accessories designed to stand the rigors of competition and weekend warrior alike. You can find more information on Skat-Trak Products at www.skat-trak.com .

Hydro-Turf offers the best looking, best gripping ride mat kits on the market. With superior traction grooves, excellent durability, great price and cool custom look these mat kits are a must have! Mat kits are available in 18 different colors in the original style which requires use of Hydro Turf Adhesive to install or the New 3M Peal & Stick Design. With the new 3-M Peal & Stick Design the mat kits arrive to you with 3M adhesive already applied to the mat. All You Do Is Peal & Stick! Hydro-Turf also offers the ultimate in custom upholstery. Choosing the color for each panel on the seat can customize any of Hydro-Turf's seat patterns. There are 25 upholstery colors to choose from. www.hydroturf.com .

The 2005 U.S. Grand National Watercross Championships along with Hammertime Promotions would like to give a special thank you to Novi and Budweiser for it's continued and unparalleled support of Personal Watercraft Racing. You can find more information about the 2005 Budweiser / Novi Can-Am Cup at www.watercross.com/lite/05_harbor_beach.html .